Some versions in the all-terrain series include an angled crane cabin. This considerably improves safety, even when hoisting work is being done. During hoisting operations, it gives the crane operator a fantastic view of the cargo and the surroundings.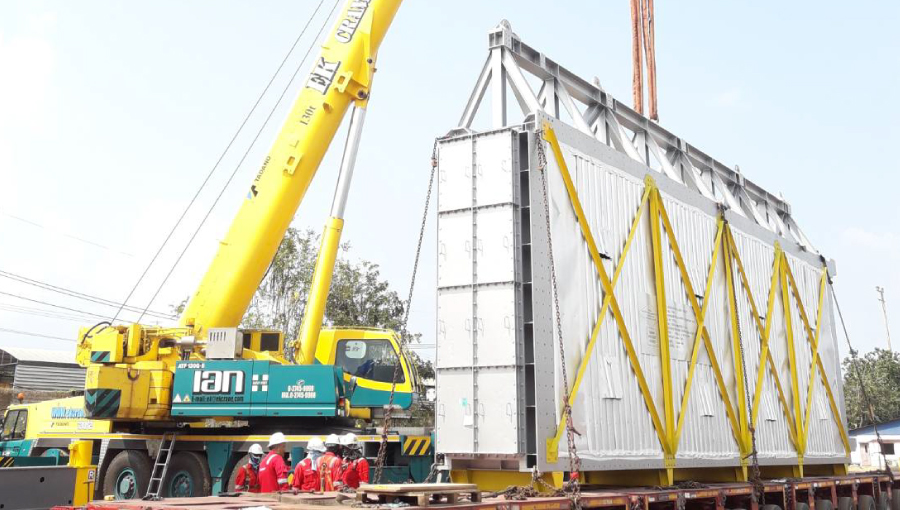 Max. Load Capacity 130 Ton
Max. Working Radius 56 Meter
Max. Hoist Height 54 Meter
Number of Axles 5 Axles
Our 130-ton crane is the most portable crane in its capacity class while still delivering great performance. Transport is made simple by the vehicle's clean axle load distribution and small size. This crane is excellent for jobs inside cities because of its quick setup and quick demobilization.
Advantage
Highest lifting capacity of 130 Ton
High safety factor
New boom design
Balance axle load for traveling
Type of work
Signage installation
AC chiller installation
Heavy objects transportation projects
Tower crane installation
Get in touch
Want to know about our cranes? Let us call you back