Selected versions from the all-terrain series are eligible for a telescopic crane cabin from us. This considerably improves safety, even when hoisting work is being done. During hoisting operations, it gives the crane operator a fantastic view of the cargo and the surroundings.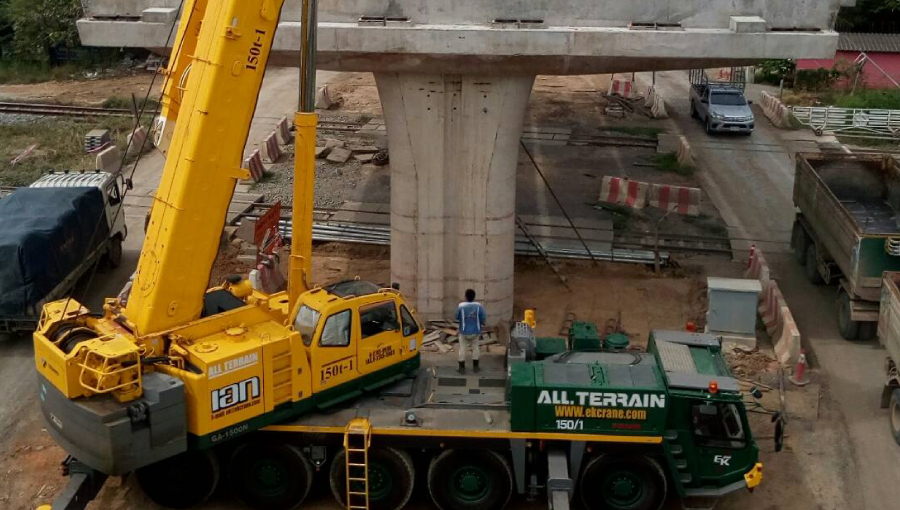 Max. Load Capacity 150 Ton
Max. Working Radius 52 Meter
Max. Hoist Height 50 Meter
Number of Axles 5 Axles
A compact five-axle all-terrain machine with a versatile lifting capacity, especially when its main boom is fully extended. The machine has a max lifting capacity of 150 tons and is great for all types of lifting.
Advantage
Highest lifting capacity of 150 Ton
High safety factor
Strong superstructure
Type of work
Mass Transit projects
Ports project
Bridges project
Powerplant maintenance
Get in touch
Want to know about our cranes? Let us call you back