A robust telescopic boom is equipped with each of our mobile cranes. The duration of this can be changed as necessary. The availability of a wide variety of jibs, including fixed jibs, double-folding jibs, and luffing jibs, greatly increases user versatility.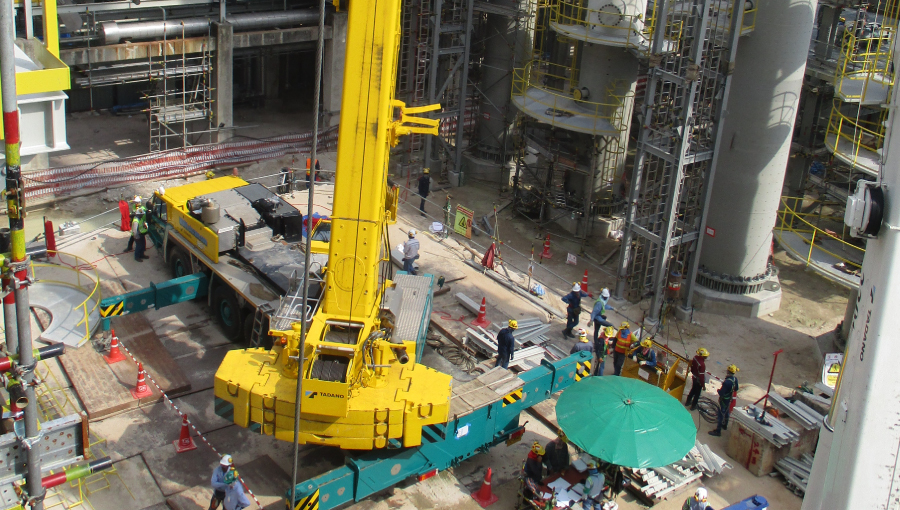 Max. Load Capacity 180 Ton
Max. Working Radius 56 Meter
Max. Hoist Height 56 Meter
Number of Axles 5 Axles
This machine has a max lifting capacity of 180 tons and it is great for long distance travel. High tensile steel is used to construct the 6-section, 60-meter rounded boom, which enables a reduction in boom weight and an increase in boom strength.
Advantage
Highest lifting capacity of 180 Ton
New AML system
High safety factor
New boom system
Type of work
Mass Transit projects
Bridges project
Overpass project
Factory roof installation
Get in touch
Want to know about our cranes? Let us call you back