Our entire fleet of mobile cranes has a robust telescopic boom. Depending on how long it needs to be, this can be expanded. There are many different types of jibs that can be used, which greatly enhances flexibility when in use. Some examples include a mechanical folding jib, a double folding jib, or a luffing jib.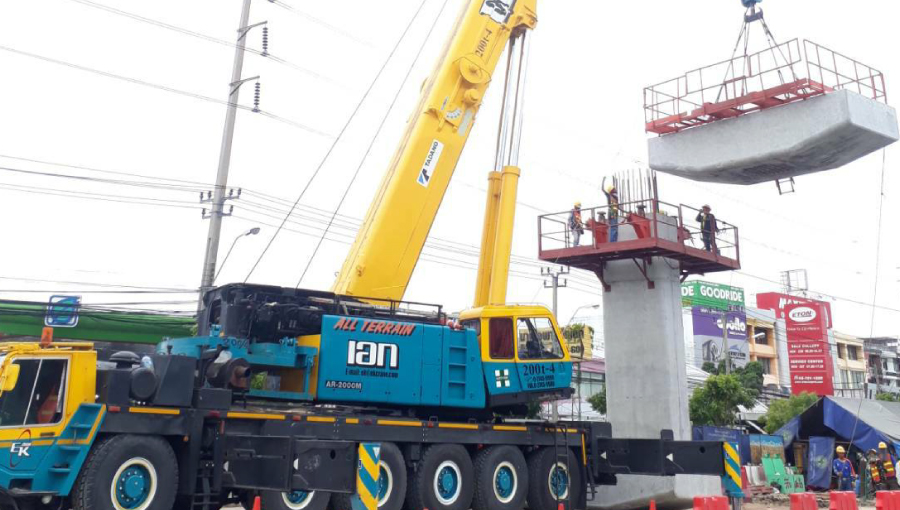 Max. Load Capacity 200 Ton
Max. Working Radius 46 Meter
Max. Hoist Height 48 Meter
Number of Axles 5 Axles
This 200 ton all terrain crane is a popular machine for mass transit building projects. It is a perfect machine for all types of work. It can easily be disassembled and carried while handling extremely high loads in intermediate places.
Advantage
Highest lifting capacity of 200 Ton
Strong machine
High safety factor
Easy to operate
Type of work
Mass Transit projects
Bridges project
Overpass project
Factory roof installation
Get in touch
Want to know about our cranes? Let us call you back