With all of our technological advancements, we always work to make sure that the newest technologies can be offered for cranes that already exist, ensuring flexibility and the best level of safety for all projects.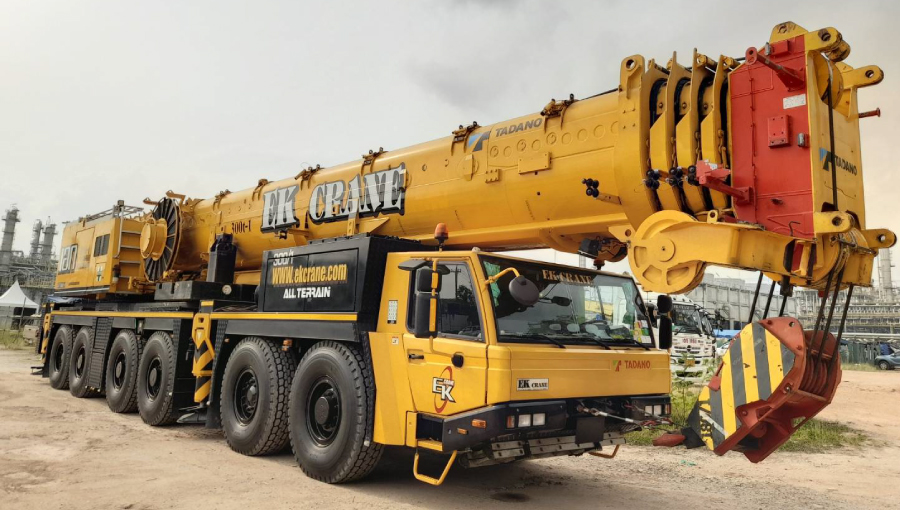 Max. Load Capacity 300 Ton
Max. Working Radius 58 Meter
Max. Hoist Height 58 Meter
Number of Axles 6 Axles
This 300 ton all terrain crane is easy to set up and use for long distance travel. With a design that is lightweight and has high strength in the crane structure, it is suited for all heavy lifting in any terrain.
Advantage
Highest lifting capacity of 300 Ton
High safety factor
Good for long distance
Type of work
Factory maintenance
Heavy objects
Port work
Mass Transit projects
Get in touch
Want to know about our cranes? Let us call you back