The robust, long telescoping booms have a quick and simple way of reaching considerable working heights. The equipment's main priority is flexibility; with the help of folding jibs, fixed and luffing lattice jibs, and functional lattice extensions, the perfect machine can be easily configured for each project.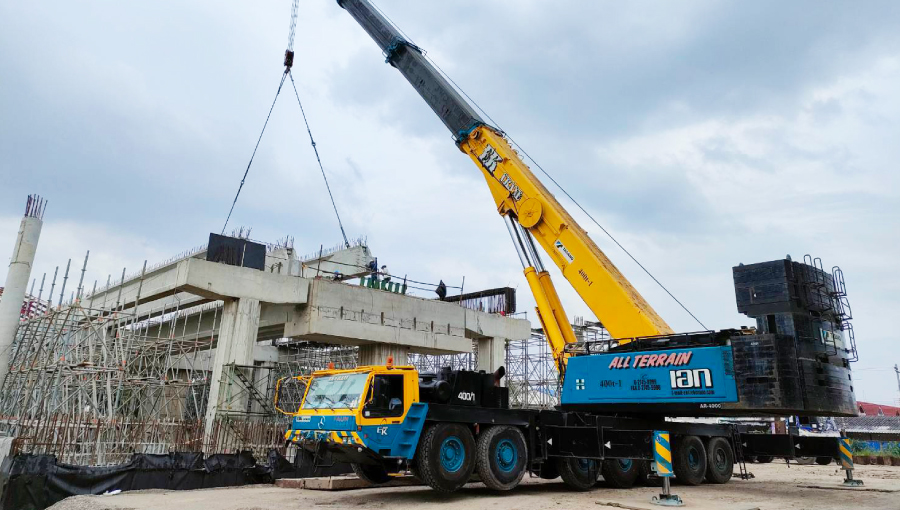 Max. Load Capacity 400 Ton
Max. Working Radius 48 Meter
Max. Hoist Height 50 Meter
Number of Axles 7 Axles
Heavy-lift all-terrain crane that is easy to mobilize and travel a long distance. This higher tonnage all-terrain crane is built specifically for large-scale tasks like the installation of enormous wind turbines or highway installation.
Advantage
Highest lifting capacity of 400 Ton
Support heavy lift industry
High safety factor
Strong machine
Easy to mobilize with many axles
Type of work
Highway and civil work
Large objects
Heavy lift
Mass Transit
Get in touch
Want to know about our cranes? Let us call you back