From a single driver's seat, the self-propelled rough terrain crane may move and be operated. It is one of the most frequently utilized cranes in urban building projects because of its exceptional agility in small spaces, compact design, and small turning radius.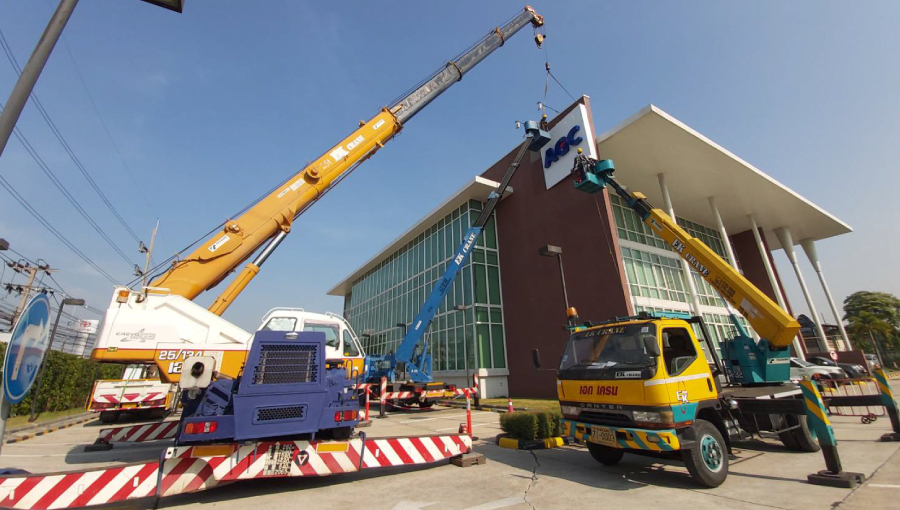 Max. Load Capacity 25 Ton
Max. Working Radius 27.9 Meter
Max. Hoist Height 33 Meter
Number of Axles 2 Axles
Compact cranes with a single cab for both driving and lifting operations, with a max lifting capacity of 25 tons. With its all-wheel steering and ability to move through tight places, this rough terrain crane offers excellent maneuverability. Its all-wheel drive also allows it to be driven over rough and uneven terrain.
Advantage
Highest lifting capacity of 25 Ton
High safety factor
Compact design
Limited working area
Type of work
Parts installation
Construction project
Factory restoration
Rough terrain projects
Get in touch
Want to know about our cranes? Let us call you back