Crane type that is small and has a single cab for driving and lifting operations. Our rough terrain cranes provide excellent mobility, have all-wheel steering for maneuvering tight places, and can be driven on rocky or uneven terrain thanks to their all-wheel drive.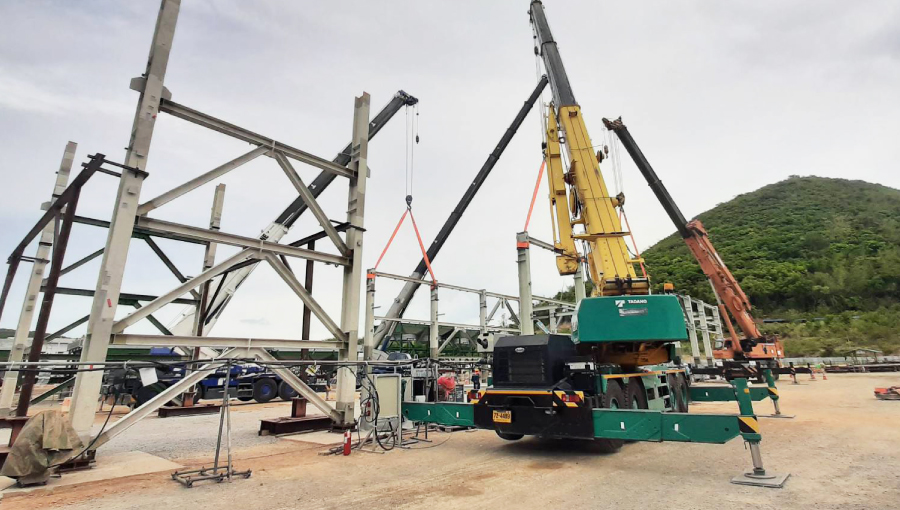 Max. Load Capacity 70 Ton
Max. Working Radius 34 Meter
Max. Hoist Height 45 Meter
Number of Axles 4 Axles
This rough terrain machine has a max lifting capacity of 70 tons and is great for working in areas with limited space. High tensile steel was used to create the new rounded boom, allowing for both a reduction in boom weight and an increase in boom strength.
Advantage
Highest lifting capacity of 70 Ton
High safety factor
4 axles for long travel
New AML system
Type of work
Factory renovation project
Structure building project
Solar farm project
Get in touch
Want to know about our cranes? Let us call you back